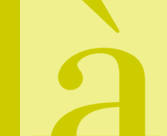 | | |
| --- | --- |
| | Hivern 2005 |
| | | | |
| --- | --- | --- | --- |
| | | | |
| | | | Llengua i activitat econòmica |
| | | | |

Language, skill and authenticity in the globalized new economy
per Monica Heller


This article focusses on the ways in which language plays a central role in the globalized new economy. Not only is language itself central as a means of production and as a product, but, contrary to expectations about the ways in which standardized English may be taking over the speech economy of the planet, in fact linguistic variability and multilingualism have become vital. The first part of the article discusses the ways in which language becomes part of work-related competence, whether as a measurable skill or as an innate talent. The second focusses on how this is linked to the market value of authenticity, in an economy where local and regional markets, and local authenticity, are sources of value in an economy based service and on symbolic value. Finally, it considers what the implications of these developments might be for the merging category of "language workers".
Movilidad de los factores, eficiencia y discriminación lingüística: análisis de cuatro escenarios empresariales en Cataluña
per Amado Alarcón


Este artículo expone los resultados de un estudio de casos de empresas instaladas en Cataluña donde analizamos los problemas de eficiencia y distribución de los recursos en base a criterios étnico-lingüísticos. La literatura académica, especialmente la quebequesa, ha analizado las demandas lingüísticas en el ámbito empresarial en contextos bilingües indicando que éstas se encuentran condicionadas por: 1) el idioma de los mercados de consumo; 2) los idiomas de las tecnologías de trabajo, y 3) el idioma de los propietarios de las empresas. Nos planteamos aquí un contexto más complejo que el bilingüe por la heterogeneidad lingüística que presenta la Unión Europea. Complejidad que aumenta con la movilidad de los factores (Unión Económica y Monetaria) y que se manifiesta en una creciente diversidad lingüística de las empresas. De hecho, como observaremos en el artículo, la movilidad de los factores sitúa a propietarios, trabajadores y clientes de diferentes comunidades lingüísticas en un mismo espacio -físico o virtual- en el que deben coordinar su actividad.
Política lingüística a les empreses multinacionals i empreses de serveis públics a Catalunya
per Joan Solé Camardons, Jonatan Castaño i Agustí Díaz


Aquest article compara diverses dades sociolingüístiques (usos, criteris, avantatges, inconvenients i demandes) d'ús del català en les empreses multinacionals i en les empreses anomenades de serveis públics, tal com les enuncia la Llei de política lingüística de la Generalitat de Catalunya. Presenta també un model explicatiu de quines variables influeixen més en l'ús del català en cada tipus d'empresa i dóna unes orientacions estratègiques sobre política lingüística en aquestes empreses.
Lengua y economía. Mercado de intercambios simbólicos y consumo de productos lingüísticos en euskera
per Benjamín Tejerina




El objeto de este artículo consiste en el análisis de las relaciones entre lengua y economía en el caso del euskera, y los cambios que se han producido en su valor de mercado a la luz del reciente proceso de recuperación. La idea que me gustaría sostener es que el euskera se ha venido desarrollando en los últimos años gracias a la intervención pública y el apoyo social a su promoción en un mercado lingüístico dominado por dos grandes lenguas internacionales, el francés y el español, pero todavía no está en condiciones de poder prescindir ni del apoyo oficial ni de la movilización de amplios sectores de la sociedad.
Multimedia, minority languages and the New Economy
per Glyn Williams

By now it is acknowledged that the ability of a language group to produce and reproduce itself rests heavily upon the extent to which the associated language enters the labour market and provides opportunities for social mobility at least within the regional labour market (Williams, Roberts and Isaac, 1978). If this is, indeed the case, then language groups which do achieve a presence in the regional labour market are obliged to confront the prospect of economic restructuring and social change, much like the normative language group within society. They are obliged to be capable of flexibly modifying their role in the economic order through formal or informal agencies of Language Policy.