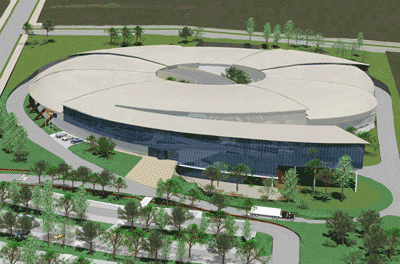 Inauguration of Spain's greatest scientific infrastructure
ALBA is the first synchrotron light facility to be built in the south east of Europe. When working at full potential next year, it will receive over one thousand researchers annually and will permit advanced investigation in a wide range of disciplines such as physics, chemistry, materials science, life sciences and medicine.
The construction of ALBA, begun in 2003, has been carried out at a cost of 201 million euros, and is co-financed between the Generalitat and the Spanish government under the CELLS consortium (Consortium for the Construction, Equipment and Exploitation of the Synchrotron Light Facility).
Més informació