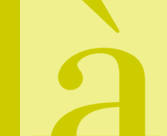 | | |
| --- | --- |
| | Primavera-estiu 2004 |
| | | | |
| --- | --- | --- | --- |
| | | | |
| | | | La política lingüística en els nous estats membres de la Unió Europea (I) |
| | | | |

Els nous estats membres de la Unió Europea: demografia i política lingüístiques
per Albert Branchadell


L'1 de maig de 2004 deu estats europeus van esdevenir membres de la Unió Europea (Eslovàquia, Eslovènia, Estònia, Hongria, Letònia, Lituània, Malta, Polònia, la República Txeca i Xipre). L'objectiu d'aquest article és fer una presentació sumària de la complexitat lingüística d'aquests estats i una caracterització general del seu règim lingüístic, d'acord amb una tipologia estàndard de règims lingüístics, amb el benentès que ens fixarem sobretot en els dissenys constitucionals i deixarem l'anàlisi de les pràctiques per als altres articles del dossier o en tot cas per a publicacions ulteriors. Completarem aquesta caracterització tot fent atenció a la posició de cada estat respecte a la Carta europea de llengües regionals i minoritàries.
Language minorities in Poland at the moment of accession to the EU
per Marta Moskal

The proposed article focuses on minority languages in Poland in the context of its membership in the European Union. There are a few aspects to the issue of languages of ethnic minorities residing in Poland. They can be described in ethno- and sociolinguistic, historical and statistical respects. They can be characterized in terms of their legal situation. Finally, their present diffusion and presence in public life as well as conditions of development may be examined. Possible inconsistencies with international regulations concerning minority rights are identified.
Aproximació a la situació lingüística de Malta
per Ignasi Badia i Capdevila

L'objectiu d'aquest article és de donar a conèixer la llengua maltesa mitjançant una breu presentació de la seva història i de les condicions en què es desenvolupa actualment. L'originalitat de la llengua maltesa en el context europeu és palesa: únic idioma semític d'Europa, convertit pel fortíssim influx sicilià i italià en una veritable llengua mixta, mai no ha tingut una posició dominant en el seu propi territori malgrat que és parlat per gairebé tota la població de les illes malteses. Subordinat de primer a l'italià i després a l'anglès, avui és l'única llengua europea que viu en condicions colonials anàlogues a les d'una part important del Tercer Món. Cooficial a Malta i oficial a la Unió europea, no té, però, el futur assegurat, perquè pateix la competència en molts àmbits de l'anglès, l'autèntica llengua del poder i del prestigi a Malta, i no té garantida la lleialtat dels seus parlants.
Language Policy in Estonia
per Mart Rannut


In this article, the author presents the current ethnic and sociolinguistic situation in Estonia, and the language policy that is being implemented to restore use of Estonian. Taking this approach, Mart Rannut describes the earlier language policy of Russianisation and the replacement of Estonian carried out by the former Soviet Union, and the specific measures now being taken to achieve normalisation of Estonian, especially in education and the new technologies. The article concludes with the prospects for the future of Estonian and its underpinning language policy, in the context of integration into the European Union.

Language policy in Hungary
per Antal Paulik i Judit Solymosi


Neither the Constitution, nor any comprehensive language law stipulates in Hungary the official status of the Hungarian language. The linguistic rights of the 13 recognised minorities are regulated by the Act on the rights of national and ethnic minorities. The level of linguistic assimilation within these communities is rather high; the use of minority languages is almost non-existing in public life. Linguistic minorities have become more active since the change of the political system, and the setting-up of minority self-governments made things move back in gear. The Hungarian State seeks to promote the use of minority languages by developing cultural and educational autonomy and favourable legal conditions as well as by actively supporting minority activities.